Machinery
The company's own machinery consists of more than 45 drilling rigs and 1 40-tonne digger with a hydraulic breaker. If necessary, we can enlist around 60 drilling rigs through our partners. We have five types of drilling rigs ranging from small wheeled drilling rigs to large production rigs and diggers with hydraulic breaker.
The drilling diameter of these rigs range from 35 mm to 115 mm.
In addition, we also have several compressors, hand-held drills, rock splitting machines and other equipment for small and less complex assignments.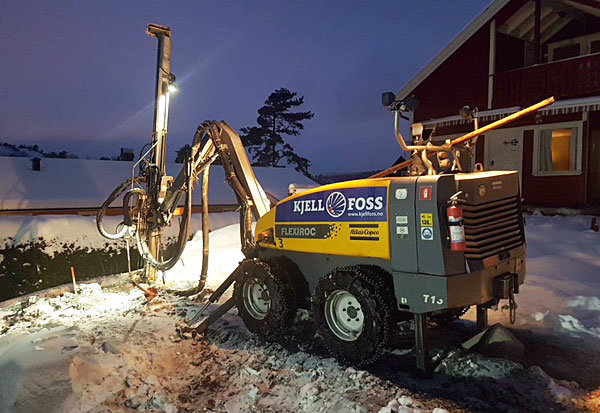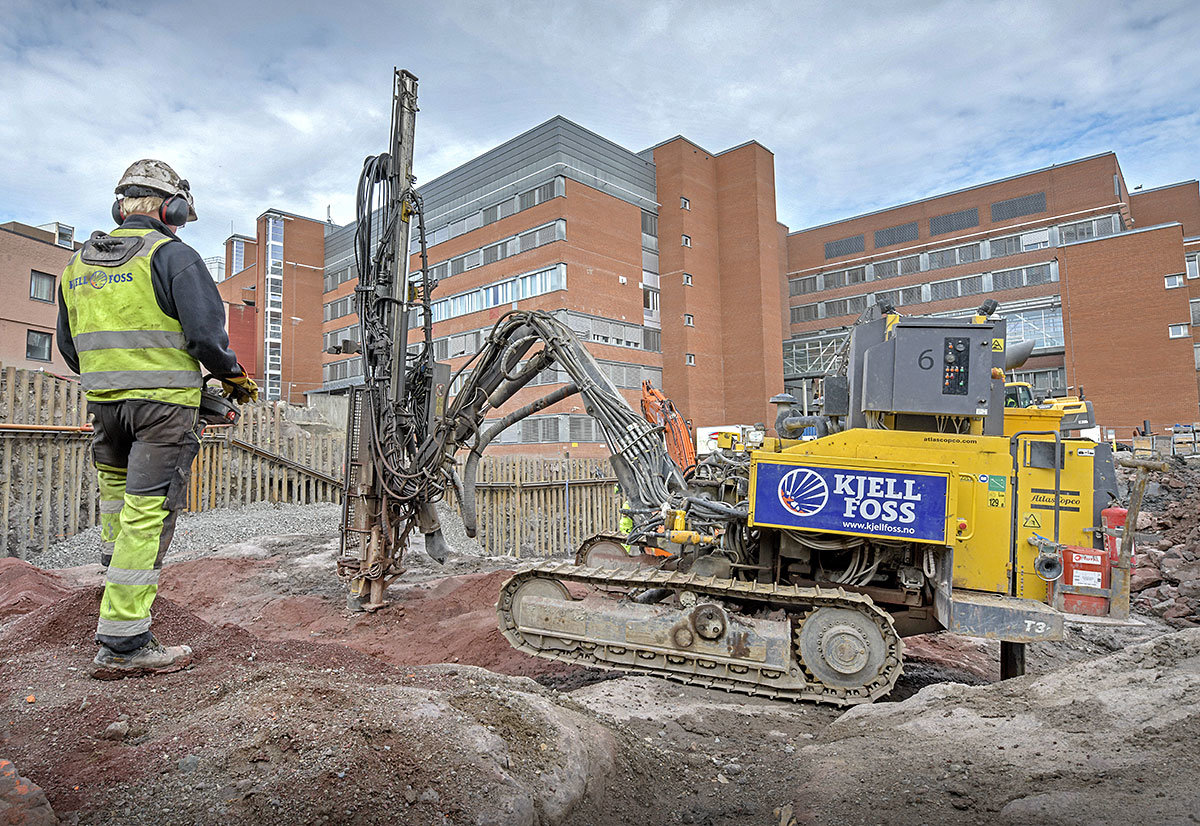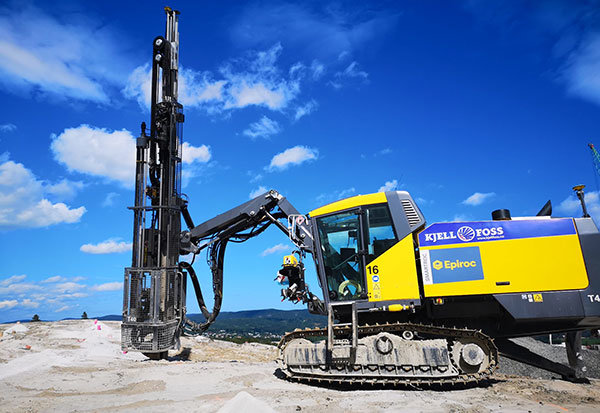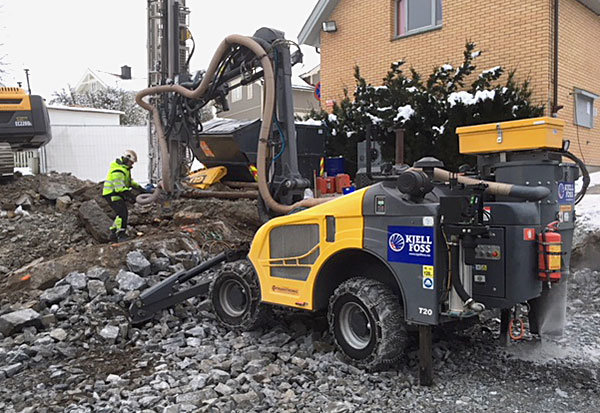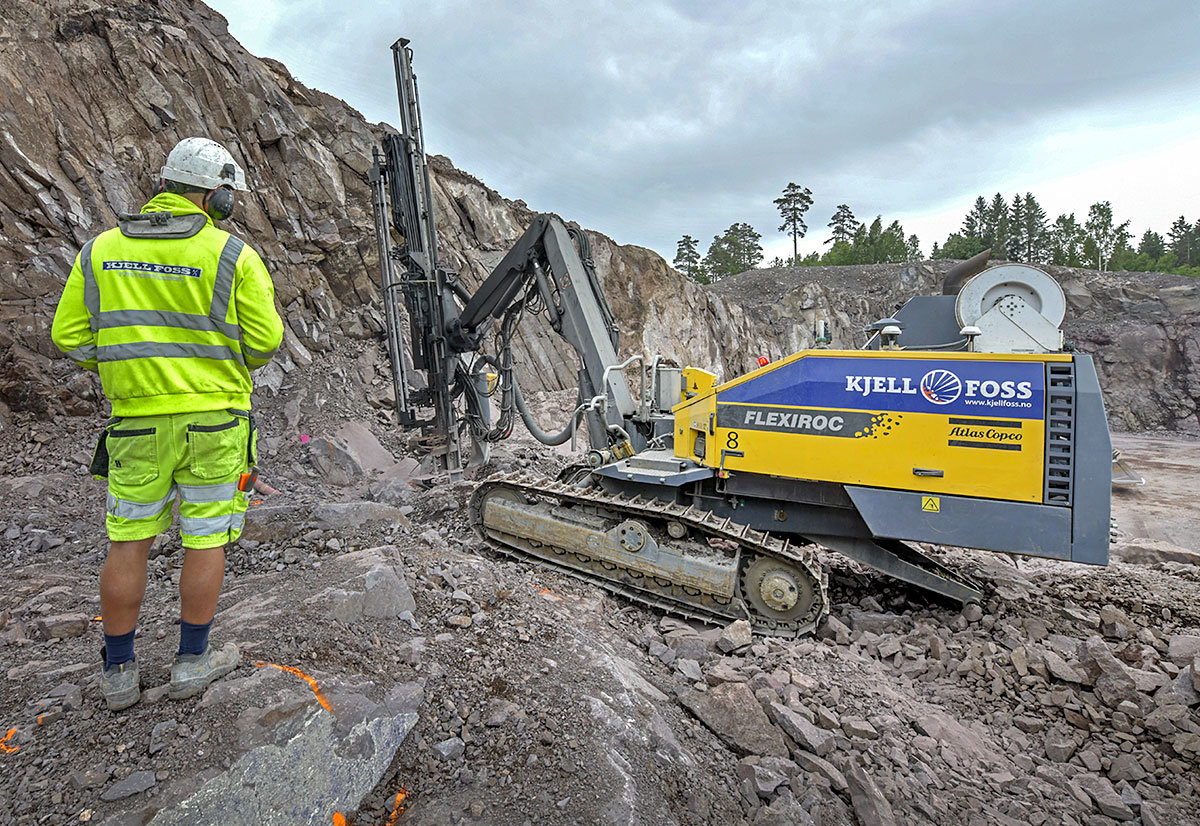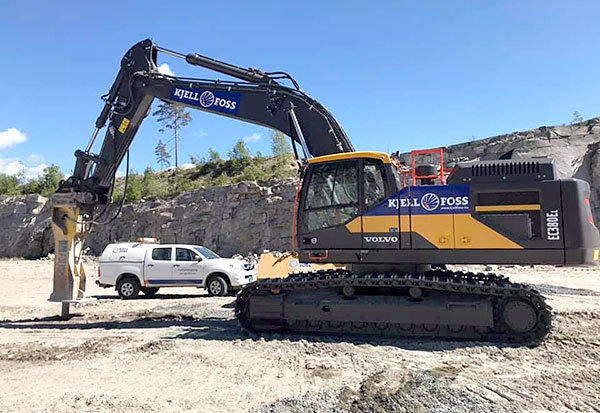 Contact us for a quote
Please do not hesitate to contact us for blasting work at competitive prices. We take on projects all over Norway and the Nordic region. We look forward to a fruitful collaboration!